Patient Leader Certification Program
Last updated: October 2023
Your voice has power
It can help bring a community together. Bring awareness. Even bring change. It's your story. And no one can tell it like you. This program gives you all the tools you need to share it with the world. Get started by creating your online account now.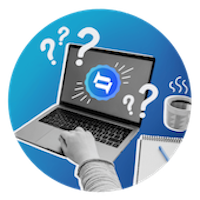 What is it?
You have something to say. And we can help you get it out there. The Patient Leader Certification Program is the only one of its kind. Created for Patient Leaders – like you – to help you make your mark in the healthcare space. It can help sharpen your message, extend your reach, avoid pitfalls, own your voice, discover your path, and so much more.
This online program is filled with must-have foundational knowledge and best practices, plus tons of empowering "oh wow!" moments to inspire you on your journey. Social media to storytelling. Legal considerations to personal branding. And everything in between. You'll find all the latest need-to-knows right at your fingertips.
Best of all, it was built by Health Union – the recognized and trusted leader in social health – in collaboration with the Society of Participatory Medicine, a nonprofit promoting the practice of participatory medicine to foster provider/patient engagement, patient empowerment, and education. We're providing this training free of cost to help patient leaders everywhere make a meaningful difference.

Who is it for?
The Patient Leader Certification Program is ideal for all levels – whether you're just starting out or looking to up your game. Every module is expertly created so you can build your knowledge and skillset lesson by lesson. Plus, our on-demand format lets you learn at your own pace whenever, wherever works for you.
This program is designed with YOU in mind. Guided reflection questions help you incorporate your personal experience into the training. That means you can apply everything you learn in a way that is truly authentic to you and your story.
Through the Patient Leader Certification Program, you'll gain the credibility and confidence to make a real difference as a Patient Leader. To be a positive voice when it matters most.
This certification can open you up to a world of opportunity. From blog writing to community education. From legislative advocacy to paid sponsorships with a pharmaceutical brand. The possibilities are limitless. Not sure what route is right for you? Our interviews with real-life Patient Leaders may give you some ideas. With the help of this program, you'll find your own unique path as you find your own unique voice.
After successfully completing all 12 lessons, you'll receive a certificate of completion, as well as a badge to display your achievement on your platforms. You'll also be a part of a powerful, dedicated community of Patient Leaders like yourself.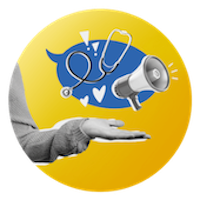 What will I learn?
This comprehensive training covers everything you need to know to jumpstart your Patient Leader journey or take your skills to the next level. There are a total of 12 lessons across 3 core learning modules. A mix of easy-to-follow videos, interactive discussion forums, reflection guides, Patient Leader interviews, knowledge checks, and other helpful resources make lessons fun, engaging, and informative. Here's what you'll find inside.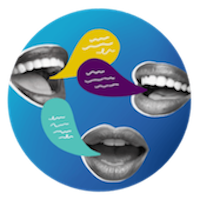 Module 1: Powerful Storytelling
Great stories make an impact. This module will help you find your story and how to share it with the world in a way that's true to you.
Discovering Your Story – see how it all starts by uncovering your "why"
Writing Your Story – check out the must-haves for crafting a compelling story
Connecting With Your Audience – magic happens when you connect with your audience on a deeper level (we'll show you how to do it!)
Building Your Personal Brand – how to find it, refine it, and bring it to life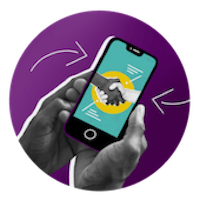 Module 2: Meaningful Engagement
Real connection comes from authentic engagement. This module shares tips, tricks, and strategies for building your brand and network.
Leveraging Social Media – get the ins and outs of effectively using social media to support your brand and connect with your audience
Engagement Best Practices – useful techniques for nurturing relationships and responding to online questions and comments
Balance and Burnout – recognize the signs of burnout and how to avoid
Navigating Professional Relationships – working with different types of healthcare organizations, plus figuring out rates, invoicing, and more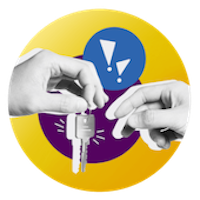 Module 3: Responsible Patient Leadership
Being an effective Patient Leader means understanding how you fit into the bigger picture. How do opportunities balance with responsibilities? Where can your patient advocacy take you? Are there legal or regulatory issues to be mindful of? This module will help you find the answers.
Rules and Regulations – we break down FTC guidelines and copyright law so you can easily understand how they impact your work
What Is Participatory Medicine – explore how patients and caregivers can collaborate as partners in healthcare
Advancing Health Equity – learn how you can be a champion of health equity
Making an Impact as a Patient Leader – discover the different paths possible and where you see yourself in the world of advocacy
Still have questions about the Patient Leader Certification Program? Check out our Frequently Asked Questions for more helpful details.
Take the Patient Leader Certification today!